Bonnie + Bud creates thoughtfully curated gift boxes filled with small batch, handmade, locally sourced goods.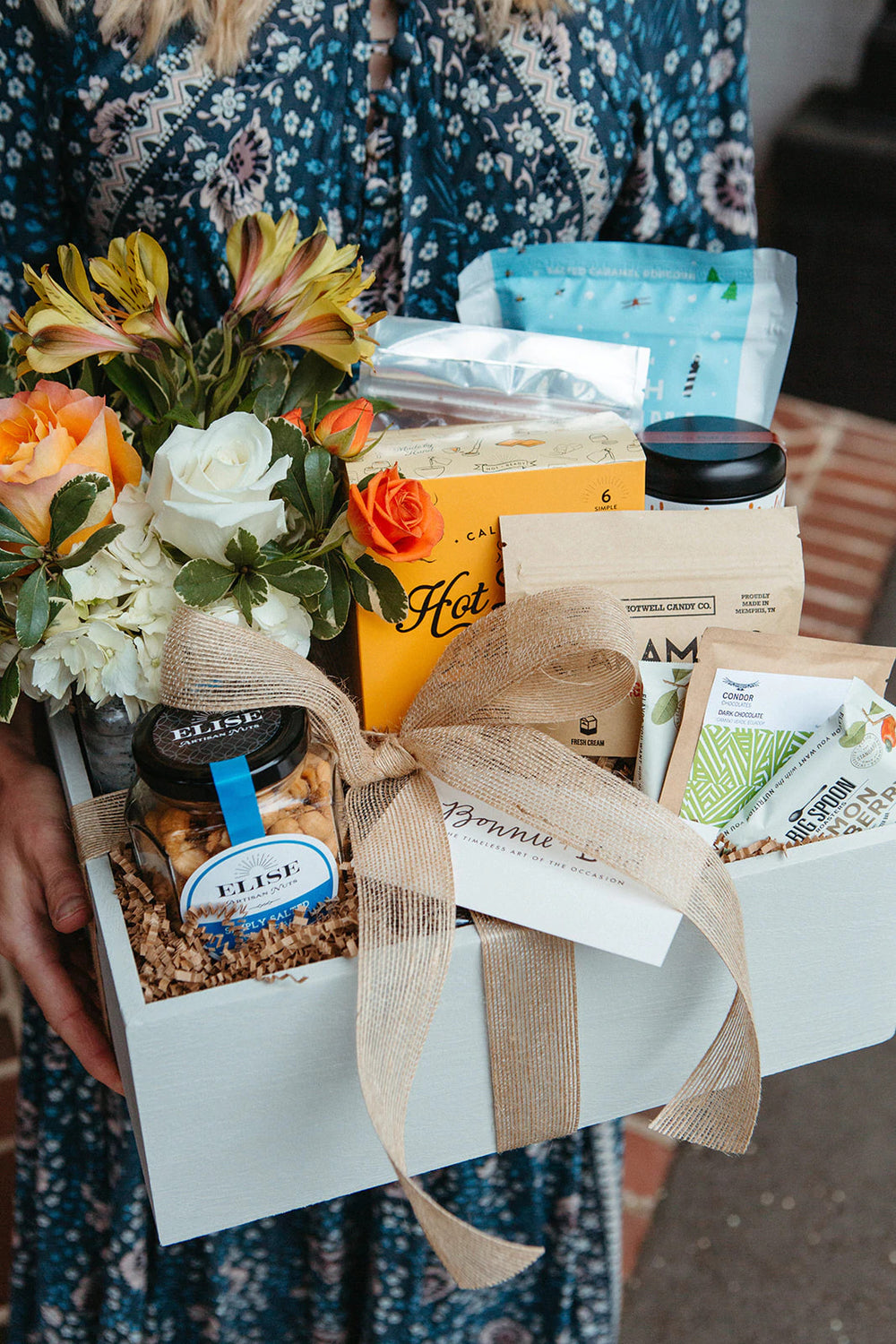 Personal Gifts
Our custom gift boxes are designed around what the recipient likes and tailored for the occasion. A custom note adds a personal touch.
Shop Boxes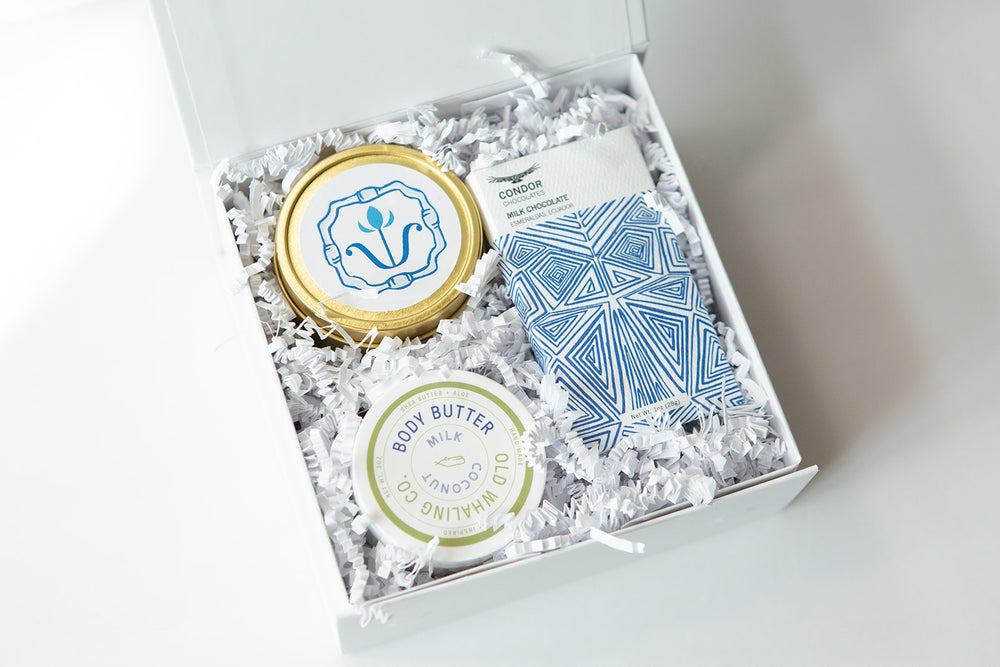 Corporate + Event Gifting
For corporate gifting and special events, we offer custom gift boxes for individuals and groups.
Learn More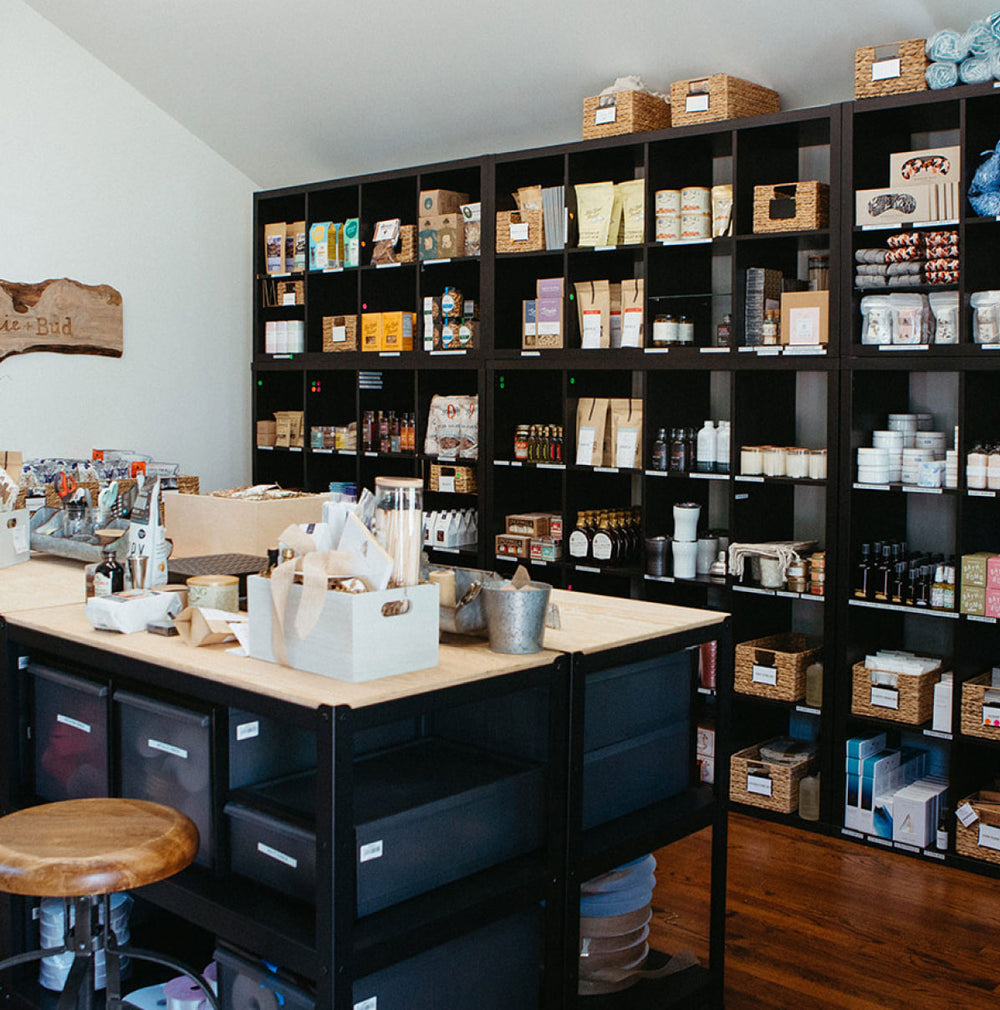 Shop Our Goods
Purchase the products we use in our gift boxes, individually. Great for gifting or treating yourself.
Start Shopping